Hello, I wish you welcome to S*Wonderwoods Norwegian Forest Cats,
a small cattery located in Stockholm but part-time we
live in France, in Paris and in Cap Ferret.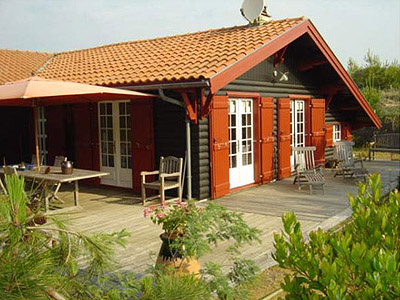 Our house in Cap Ferret
My name is Li and I registered my cattery name in june 2003.
I have spent all my life with cats & dogs and all kind of animals,
when my darling Vladimir a silvershaded chinchilla passed away
at 14 years of age and after morning him for two years,
I then was ready for a new cat in my life.
I fell in love with my first forest cat, my queen "Gaïa",
in 2002, it was love at first sight and there I was...stuck!!!
Slowly the family started to grow, in a strange contagious way
one "norwegian" seem to leed to an other...
There are now 7 queens and 4studs in the cattery.
My goal is to breed strong, healthy, lovely tempered cats
with that typical wild-look, as close to the standard as
possible, first of all to be great companions and secondly,
maybe, with the extra bonus of being good
show- and breeding cats.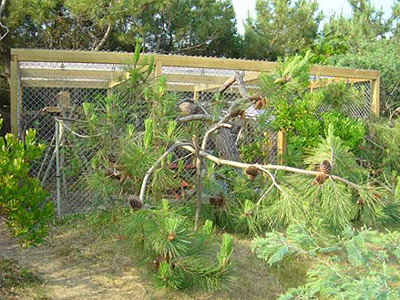 The early catrun
All cats are living with me in a home environment in town where
they can sleep in the beds and race and climb on the balconies
whenever they want. Part of the year they travel with me to France,
to our country-house in Cap Ferret on the Atlantic coast,
to enjoy the air and the garden full of trees and of course
once in a while a show.

The first Wonderwood-litter was born in France on the 20 of april 2004.
That day Gaïa gave birth to 3 red-hooded boys and a
darling blacksmoketortie girl.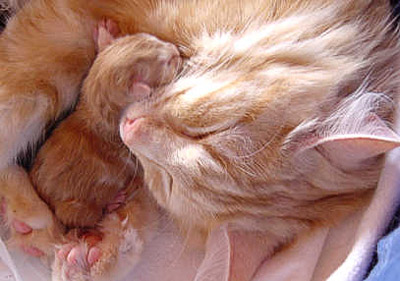 Please, have a nice visit and don't hesitate if you want any
further information to contact me.